Mandatory Health and Safety Products
Legal requirements for businesses regarding health and safety signs and products for compliance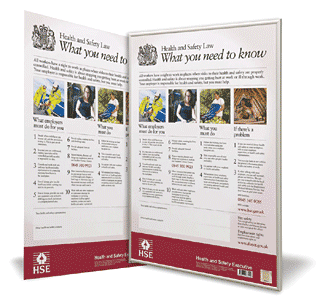 For any new or existing business that employs more than 1 person, it is a legal requirement to display the health and safety law poster.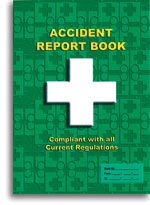 All accidents MUST be entered into a legally compliant accident report book.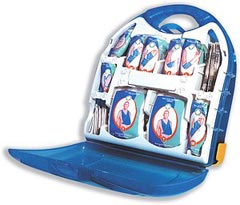 It is a legal requirement to provide first aid facilities appropriate to the environment the employees are in. The kit must be adequate for the amount of employees.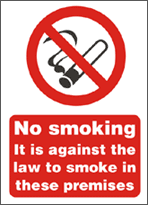 By law, it is mandatory for all entrances to buildings (non private dwellings) to display a no smoking sign at EVERY entrance to the building. You will also have to display a non smoking symbol in any vehicle that has shared use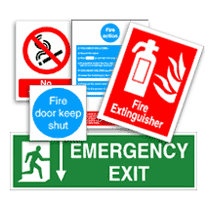 it is your legal requirement and responsibility to ensure that the work environment is safe and that ANY potential hazards are marked clearly with appropriate signage
---
Safety Signs
|
Road Signs
|
Stanchion Signs
|
Temporary Road Signs
---
All major credit cards accepted. Thawte approved and secure site.

Safety Signs - Owned and Operated by BCW Office Products LTD registration 05693956, VAT 900 3466 61.
(c) 2018 BCW. Website design Large Format Photography Gallery All rights reserved.